What do the logos and letters mean?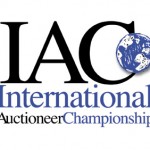 The world's top auctioneers have competed for the title of International Auctioneer Champion (IAC) since 1988. Hosted annually by the National Auctioneers Association (NAA), the competition takes place at the Annual International Auctioneers Conference and Show. IAC competitors are judged on their presentation, chant, voice timbre, body language, interview answers and other performance elements of effective auctioneering. IAC champions serve as industry ambassadors and spend their championship year traveling throughout the country training auctioneers and representing the industry before the public. A highlight of an IAC champion's year is serving as the lead auctioneers at the annual St. Jude Toy Auction in Memphis, TN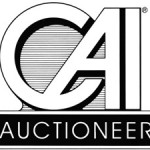 Certified Auctioneers Institute (CAI)
https://www.auctioneers.org/NAA/Education/CAI.aspx
The professional designation awarded to practicing auctioneers who meet the experiential, educational and ethical standards set by the NAA Education Institute. In order to be granted the CAI designation, auctioneer scholars must have been practicing full-time auctioneers for at least two year (prior to attending the institute), attend all three years of CAI with more than 120 classroom hours, complete all special projects and complete 24 hours of continuing education every three years. The CAI program focuses on developing the skills required to operate a successful auction firm and business. CAI is the highest level of educational designation for professional auctioneers; only three percent of auctioneers nationwide hold this professional designation.
CAI designees pride themselves on being a part of an extraordinary network of professional Auctioneers who possess the knowledge and skills needed to provide their clients with outstanding services. The CAI designation communicates to attorneys, trust officers, government officials, accountants and others affiliated with the auction industry that the CAI Auctioneer is committed to continuing education and is dedicated to professionalism and excellence in the auction profession.
The Certified Auctioneer Institute is an educational program completed over a three-year period (CAI I, CAI II, CAI III). Every March, Auctioneers from across the world visit Indiana University for a week of intensive training. In addition to classroom instruction, CAI students network with fellow Auctioneers and develop lasting friendships and business partnerships.
Benefit Auctioneer Specialist (BAS)
https://www.auctioneers.org/NAA/Education/BAS.aspx
he National Auctioneers Association (NAA) created the Benefit Auction Specialist (BAS) professional designation to provide Auctioneers with advanced training in planning and conducting successful benefit auctions, as well as techniques to establish a successful and profitable benefit auction business. This professional designation is awarded by the NAA Education Institute. BAS auctioneers learn marketing skills and create a business strategy to build their clientele and profits. In order to be designated with the BAS, auctioneer-scholars are required to complete 21 classroom hours, a detailed written auction summary report, proof of at least six benefit auctions and 24 hours of continuing education every three years.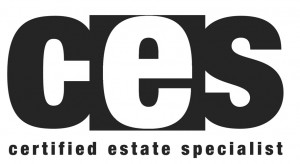 Certified Estate Specialist (CES)
https://www.auctioneers.org/NAA/Education/CES.aspx
A professional designation awarded by the NAA Education Institute to help professional auctioneers understand how to properly conduct and deal with the settling of estates. The course also educates professional auctioneers on working with family members and dealing with lawyers and accountants. In order to be designated with the CES, auctioneer-scholars are required to complete 21 classroom hours and complete 24 hours of continuing education every three years.

Certified Appraisers Guild of America (CAGA)
http://certifiedappraisersguild.org/
A professional accrediting organization providing certification of personal property appraisers. The Guild has been instrumental in helping to standardize the personal property appraisal profession. The training each member is required to complete includes the uniform standards of personal property appraisal practice and appraisal report writing. The Certified Appraisers Guild of America confers the professional membership designation CAGA to recognize the completion of the appraiser's certification education. Members are professionals who have completed the certification process. In addition, the members have made a commitment to the Certified Appraisers Guild's Code of Professional Ethics and to the Uniform Standards of Professional Appraisal Practice.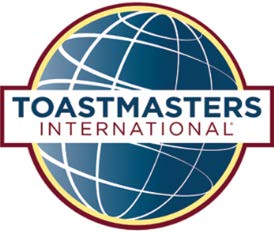 Toastmasters International
Toastmasters International is a non-profit educational organization that teaches public speaking and leadership skills through a worldwide network of meeting locations.
Headquartered in Rancho Santa Margarita, California, the organization has more than 280,000 memberships in 13,500 clubs in 116 countries.
Since 1924, Toastmasters International has helped people of all backgrounds become more confident in front of an audience.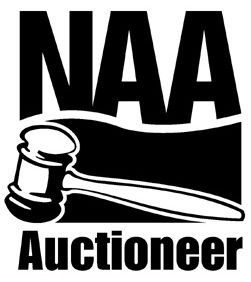 National Auctioneers Association (NAA)
Founded in 1949, the National Auctioneers Association (NAA) is the world's largest professional association dedicated to professional auctioneers. The NAA was built by auctioneers, for auctioneers. Headquartered in Overland Park, Kan., the NAA represents the interests of thousands of auctioneers in the U.S., Canada and across the world.
The NAA also represents the individual auctioneer and a range of auction professionals servicing a variety of industries. The association is dedicated to providing its members with educational programming and resources to help them advance themselves as professional auctioneers. Members of the NAA abide by a strict Code of Ethics and are connected with an extensive network of professional auctioneers. As a member of the NAA, auctioneers have access to several benefits developed specifically to help them grow professionally and advance their auction careers and businesses.
Mission
The National Auctioneers Association exists to provide critical resources to auction professionals that will constantly enhance their skills and success.
Vision
National Auctioneers Association members will be the preferred auction professionals used in the marketplace.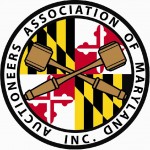 Auctioneers Association of Maryland (AAM)
The AAM was founded in 1957 and is dedicated to raising professional standards and public awareness about auctions and auctioneering.
Support, maintain and improve the auction profession
Promote public knowledge of the auction profession
Advocate high standards of ethical conduct in the auction profession
Provide for civic and community service
Foster development of friendships and networking opportunities
Promote educational opportunities for each member